A PERFECT BASE TO EXPLORE THE PEAKS
FIND OUT ABOUT THE AREA
Two luxury holiday cottages in one of the most picturesque rural settings of the Peak District in the hamlet of Milldale, Alstonefield.
Situated in the breath taking White Peak, Milldale, Alstonefield provides a perfect base for exploring the Peak District. Eight miles from the market town of Ashbourne, twelve miles from Bakewell and sixteen miles from Buxton and Matlock.
An assured warm welcome from the village ducks, as well as Polly's Cottage selling hot and cold drinks and delicious snacks, many walkers come from all over Britain to explore the Dove Valley with its famous stepping stones at Dove dale and fascinating rock formations along the routes.
From the doorstep…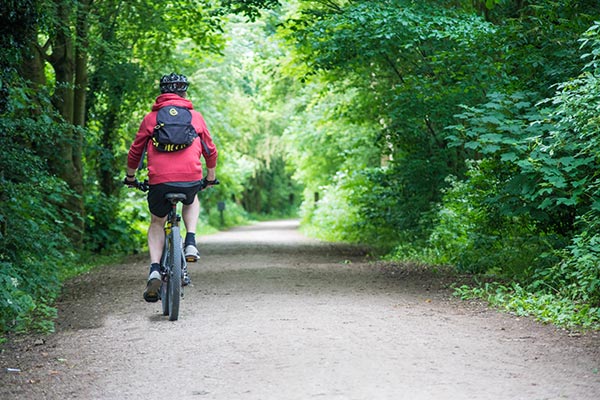 THE TISSINGTON AND HIGH PEAK TRAILS
7.4 miles 13 mins via A515 – PARSLEY HAY
The Tissington and High Peak Trails both are traffic free and follow the routes the former railway lines of High Peak Railway, through stunning White Peak countryside and villages. The easy accessibility of the trails makes them a firm favourite with walkers of all abilities, leisure cyclists and is also suitable for wheelchair users. The mud free surface is relatively flat and level, with easy access points at a number of points on the way.
TISSINGTON TRAIL
The Tissington Trail runs 13 miles south from Parsley Hay to Ashbourne crossing paths with the High Peak Trail at Parsley Hay.
There are a number of access points with parking along the route:
• Parsley Hay – Visitor centre, cycle hire • Hartington • Alsop – 1.2 miles from Milldale • Tissington • Thorpe • Ashbourne – Visitor Centre, cycle hire
Recommended Stop Off
Tissington village is a must with its pretty stone cottages and magnificent Tissington Hall. Herberts Tearoom is very popular serving breakfast, light lunches and delicious cream teas. The village also offers some picnic friendly spots.
If you don't have your own bikes there is cycle hire in Parsley Hay T  01298 84493, cycle hire is also available in Ashbourne T  01335 353156.
For more information click here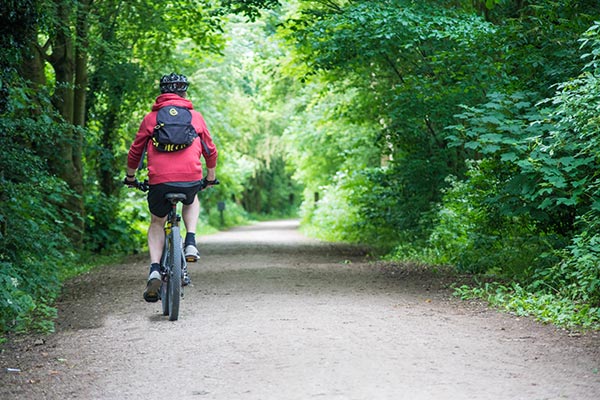 HIGH PEAK TRAIL
The High Peak Trail runs 17 miles from Downlow near Buxton to High Peak Junction Cromford crossing paths with the Tissington Trail at Parsley Hay. Please note the majority of the trail is relatively flat however there are some steeper inclines from High Peak junction to just pass Middleton Top at Hopton.
Again there are a number of access points with parking along the route:
•  Hurdlow  • Parsley Hay – Visitor Centre, cycle hire • Friden • Minninglow •  Middleton Top – Visitor Centre, cycle hire • Black rocks • High Peak Junction – Visitor Centre • Cromford Wharf
Recommended Stop Off
Cromford Wharf is the historic terminus of the canal built at the end of the 18th Century. Many of the old canal buildings still stand and is an interesting step back in time, Wheatcrofts Wharf cafe sits by the waters edge serving fresh food to refuel and there is a picnic area for a well earned rest on fine days.
The Royal Oak at Hurdlow is a favourite country pub serving excellent hearty pub food….. delicious!! T 01298 83288.
Click here to view the Trails Map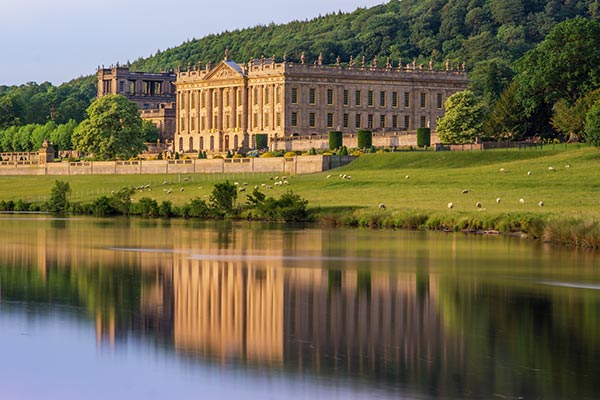 Chatsworth House
CHATSWORTH HOUSE AND PARK ~ 16.2 MILES 32 MINS VIA A515
Chatsworth is the jewel in the Peak Districts crown and one of the most famous landmarks in the country. Home to the Duke and Duchess of Devonshire, it is a magnificent English country house set in over 1000 acres of parkland.
There is something for the whole family for a full day out with regular events throughout the year from The Horse Trails to the fabulous Country Fair and enchanting Christmas displays.
The house was built in the 1550s in the English Baroque style and it is an imposing sight as visitor's approach, with intricately carved stonework and bight gilding to the window frames.
There are more than thirty rooms open to the public, with lavish furnishings and a world famous collection of art including ancient Roman and Egyptian sculpture and masterpieces by renowned artists from Rembrandt to Lucien Freud.
The Farmyard and a fabulous woodland Adventure Playground delivers hours of fun for children of all ages, with animal handling, milking demonstrations, farmyard daily activities as well as the rope park, trampoline, slides, water and sand play for a great day out.
The formal gardens all 105 acres were designed by Capability Brown and never fail to impress with what's on offer from extravagant water features, outdoor sculptures and monumental rock gardens to kitchen gardens, sensory trails and a maze for adventurous explorers.
To re-fuel there are a number of restaurants, café and tea shops throughout the estate and a trip to the award winning Chatsworth Estate Farm Shop is a must, located a short distance from the house in the village of Pilsley.
Click here for more information on Chatsworth House and Park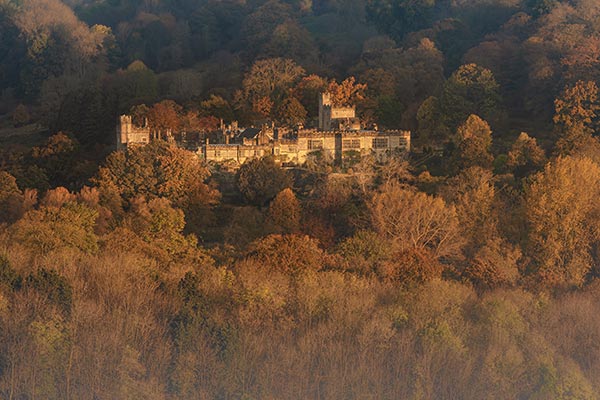 Haddon Hall
HADDON HALL ~ 14.5 miles 35 MINS VIA A515
Haddon Hall is acclaimed as one of the most beautiful medieval manors houses in the whole of England. Its castellated stone walls are covered with ivy and climbing roses in an idyllic setting on a hillside outside Bakewell over looking the River Wye. More recently it has been a favourite location for film makers, featuring in Jayne Eyre, Pride and Prejudice, Elizabeth, The Princess Bride and The Other Boleyn Girl.
With parts of the hall dating back to the 12th Century, it is remarkably well preserved, with most of it unchanged since the days of Henry VIII. The rooms offer a fascinating glimpse into history, and the banqueting hall, chapel and kitchens are particular favourites.
The gardens are perfect to stroll amongst to give inspiration and the licensed restaurant in the 17th Century stable block provides wonderful views of the estate and open to visitors of the Hall and the general public serving fresh local ingredients.
Bakewell is located a short drive away from Haddon Hall, famous for 'Bakewell' pudding, it's a great place to spend an afternoon wandering around the local shops or take a walk along the River Wye and over the five arch bridge. Plenty of places to stop for refreshments with local coffee houses, restaurant, and pubs.
Click here for more information on Haddon Hall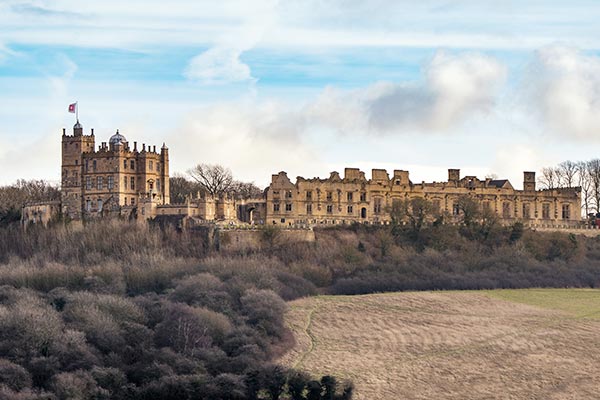 Bolsover Castle
BOLSOVER CASTLE ~ 28.3 MILES 58 MINS VIA B5057
English Heritage own Bolsover castle and was created as an extravagant retreat by playboy, poet and courtier Sir William Cavendish. The 'Little Castle' as it was known has been brilliantly preserved and restored with medieval style turrets and towers, the labyrinth of sumptuous rooms with their painted ceilings, Riding House and fountain gardens are a treat to explore.
English Heritage have recently restored the Wall Walk allowing visitors to stroll along the castles walls for the first time in 250 years with spectacular views of the vale.
For a welcome break there is a tearoom and children's playground on site.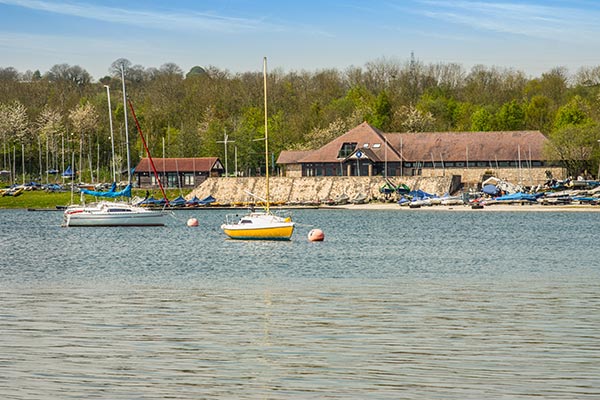 Carsington Water
CARSINGTON WATER ~ 13.6 MILES 28 MINS VIA A515
Carsington Water is a 2 miles long reservoir in a wonderful location for getting busy in the outdoors. There are cycling/ walking routes, a 3 mile well-made, level trail suitable for children whilst the 8-mile trail offers a little more of a challenge and all traffic free.
A great range of water sports from Kayaks, paddle boards, sailing boats through to fly fishing for brown and rainbow trout. Introductory taster sessions for the various water sports are available to have a go. The centre is a Royal Yachting Association (RYA) recognised training centre and also delivers British canoe Union courses.
A renowned spot for bird watching, the open water and areas of native woodland provide a great habitat for a wide variety of animals. Kingfishers, little owls, little grebes, terns, common redshanks, and buzzards are just a few of the species identified at the site.
There is a large outdoor area suitable for picnics and BBQ facilities for summer days and a fantastic outdoor play area for children. There really is something for everyone to get busy in the outdoors
Click here for more information on Carsington Water and Carsington Sport and Leisure
HEIGHTS OF ABRAHAM ~ 15.8 MILES 30 MINS VIA A5012
Stretching across the steep limestone gorge with beautiful views between Matlock and Matlock Bath, a spectacular trip if you have a head for heights in one of the cable cars takes you to the top of Masson Hill with lots to enjoy. There are show caverns to explore, High Fall and Treetops visitor centres with a geology and palaeontology museum to wander around. Woodland walks and an adventure playground for little ones makes for a full day out.
Click here for more information
CASTELTON CAVES ~ 26 MILES 44 MINS VIA A515
The Castleton Caves are some of the best show caves in the country and is home to Peak Cavern, Speedwell Cavern (with an underground boat trip) Blue John Cavern and Treak Cliff Cavern. The amazing interiors are quite unbelievable and one of the most popular things to do in Derbyshire and the Peak District.
Click here for more information
CRICH TRAMWAY MUSEUM ~ 18.8 MILES 34 MINS VIA A5012
Step back in time, stroll along the recreated period street and experience tram rides in a stunning location. There is an indoor exhibition that takes you on a journey through a hundred years of tramway development, taking in horse, steam and electric trams with more than sixty on exhibit. A new Woodland Walk and Sculpture Trail is an opportunity to stretch your legs.
If you have time, there are a number of places to eat and drink including the Red Lion pub which serves cask ales.
Click here for more information
PEAK DISTRICT WELL DRESSINGS ~ MAY TO SEPTEMBER THROUGOUT VARIOUS VILLAGES
The ancient custom of Well Dressing dates back to Celtic times and according to may sources it is a tradition in which wells, springs and other water sources are intricately decorated with elaborate designs created from flower petals to ensure a continued supply of fresh water. They certainly are mesmerising sights.
Click here for more information on calendar dates
ALTON TOWERS ~ 19 MILES 30 MINS VIA A515 AND A52
Packed with family things to do, Alton Towers is home to one of Britain's leading theme parks, a water park, a golf attraction, rope courses and spa offers a great day out. Thrilling rides for the braver members of the family and a wonderful range of family rides and the interactive CBeebies Land for the little ones, the theme park has rides to suit all ages and tastes.
Extraordinary Golf is an opportunity to putt around two nine-hole crazy golf courses past miniature versions of the famous rides and attractions. The Waterpark boats lots of fantastic water rides from floating down lazy rivers, to braving the speed of the Master Blaster water coater or just some relaxing time in Lagoona Bay or the the bliss of the Bubbly Wubbly Pool.
If a more relaxing day is on the cards a trip to the Spa is a great place to unwind with therapies and treatments.
Click here for more information on Alton Towers Theme Park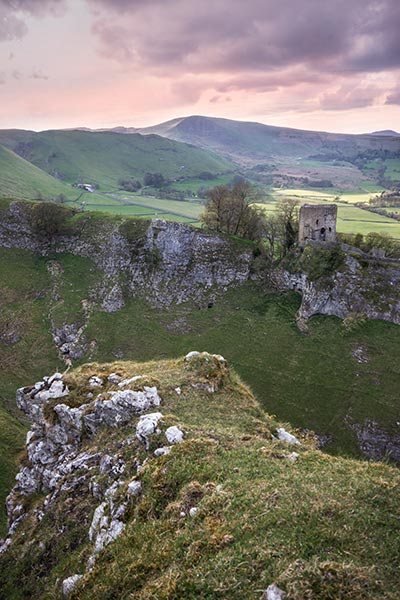 Cavedale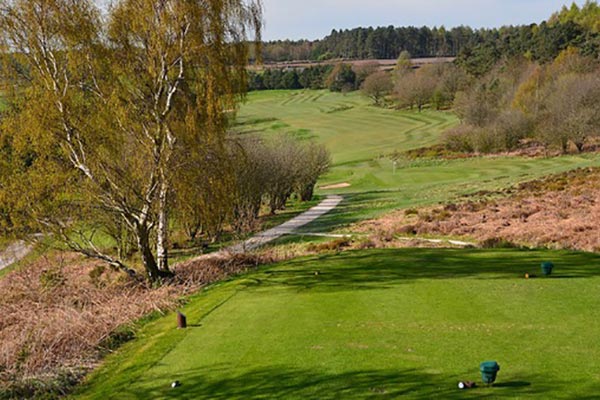 Matlock Golf Club
The Peak District is home to several highly rated golf clubs within accessible reach of Milldale and all of which will entertain a non remember daily Green Fee.
Ashbourne Golf Club please click here
Matlock Golf Club please click here
Kedleston Park Golf Club please click here
Cavendish Golf Club please click here
Some of Our Favourite Places
COUNTRY PUBS
Coach & Horses, Fenny Bentley
T 01335 350246
17th Century coaching inn, traditional free house run by the same family for thirty years. Enjoy home cooked produce, the menu features traditional favourites alongside more continental flavours. Booking is advised.
Staffordshire Knot, Sheen
T 01298 84329
Situated in the Manifold Valley, assured welcome with great food, contemporary and traditional menu, booking advised to be sure you get a table.
The Old Dog, Thorpe
T 01334 350990
A lively pub with a roaring fire serving American style food
The Greyhound Inn, Warslow
T 01298 84782
A local family run country inn with a restaurant & bar. Originally built as a 'place for everyone'.
The Royal Oak, Hurdlow
T 01298 83288
Award winning traditional country pub, log fires, cask ales. Hearty English pub food, generous portions. Booking is advised.
The Packhorse, Crowdecote
T 01298 83618
Welcoming landlord who is renowned for keeping the ales in fine condition. Home cooked food with a varied menu.
The Duncombe Arms, Ellastone
T 01335 324275
Modern British food of fine dining quality in relaxed surrounding.
FINE DINING
The George, Alstonefield
T 01335 310205
An award winning family run pub within walking distance from Milldale. Always a warm welcome in cosy rooms restored to their original simplicity, serving imaginative food with fresh local ingredients alongside George Classics. Well worth a visit and booking is essential.
Piedaniels Restaurant, Bakewell
T 01629 812687
Fine French and English cuisine, a real treat.
The Lighthouse Restaurant, Boylestone
T 01335 330658
Award winning restaurant with a creative menu, a real dining experience.
The Peacock Hotel, Rowsley
T 01629 733518
Gastronomy. Indulgent and fine dining holding three AA rosettes.
TEA ROOMS & BRUNCH
The Old School Tea Room, Wetton
A good stop off while walking. Serving breakfast, light lunches and tasty homemade cakes. Friendly and open from Thurs to Sun from 10am.
Herberts Tea Room, Tissington
Super delicious food serving light lunches and afternoon tea, a must!
Jack Rabbits Ashbourne
Open 7 days a week and serving an all day fresh menu offering delicious breakfasts, tasty lunches and homemade cakes and they welcome Little Bunnies.
Wetton Mill, Manifold Valley
Idyllic location in the heart of the Manifold Valley, wide range of sandwiches and scrummy homemade cakes.
The Cottage Kitchen, Winkhill
Fabulous countryside café and farm shop, good quality ingredients, Nigel the owner 'loves' good food.
DON'T FEEL LIKE GOING OUT
FRESH DELIVERED MEALS
Sauced Here
Home made prepared meals and grocery produce form local providers, purchased online and delivered to your holiday cottage.
Click here for more information
Scoff
Delicious range of home cooked food delivered to your door in the Peak District
Click here for more information
Pollys, Milldale
A takeaway coffee shop selling hot and cold drinks, hot pasties, sandwiches and ice cream. Always a warm welcome.
A variety of takeaways are also available in the nearby towns of Ashbourne, Leek and a takeaway Fish and Chip Van is in Hartington on Fridays.
It is easy to select dates and book online. Once the booking is confirmed we will send you helpful email reminders of payment dates and provide you with lots of information to help you enjoy your stay in the Peak District.